"Bringing World-Class Arts to the Shores of Lake Michigan" - the Great Lakes Center for the Arts
is a soon-to-be destination for unique cultural performances and events.
The client wanted a visual identity that was straightforward and simple, clean and contemporary.
We provided them with a straightforward typographic solution with an activated logo. Triangles were
used to reference the five Great Lakes and to represent the five areas of GLCFA programming. A lively color palette was chosen along with contemporary, friendly supporting typefaces to make up a complete style guide for the brand.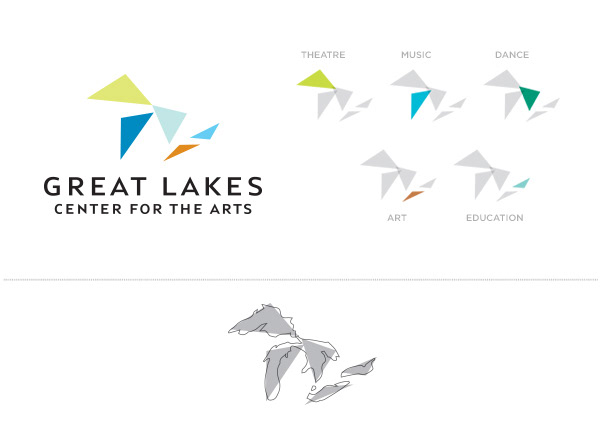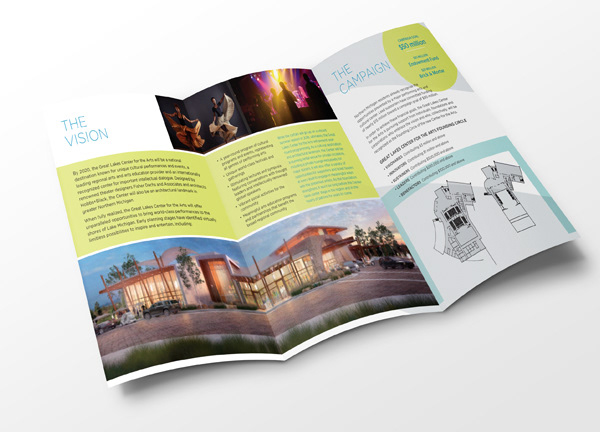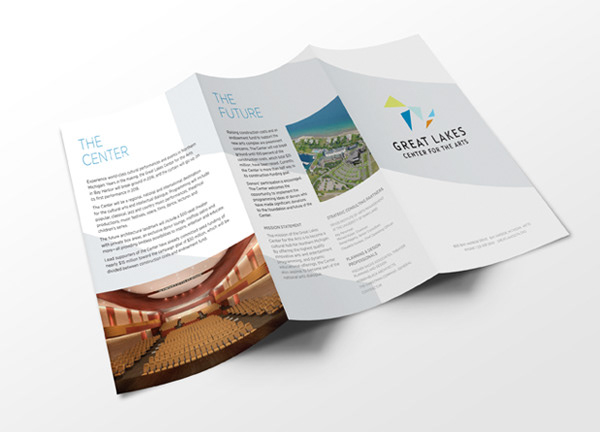 Visual identity applied to print and web materials, such as the layout of a
tri-fold brochure and responsive website design.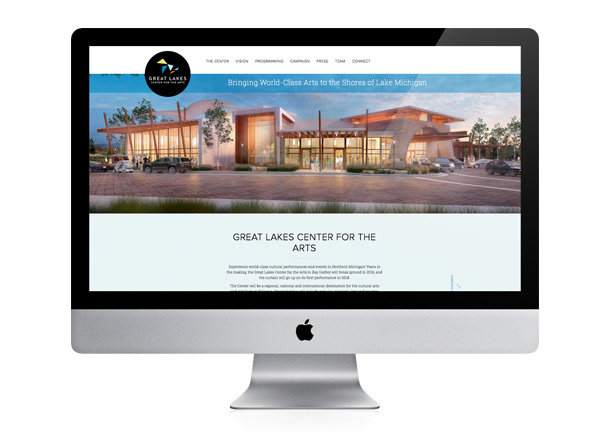 Studio: Tenderling
Creative Directors: Penny Pehl, James Moore