Brand development for Two Hives Honey, a local micro-apiary keeper and provider of raw, unfiltered honey. 
- custom Squarespace website design -
- packaging design -
- educational worksheets & booklets -
- printed promotional material -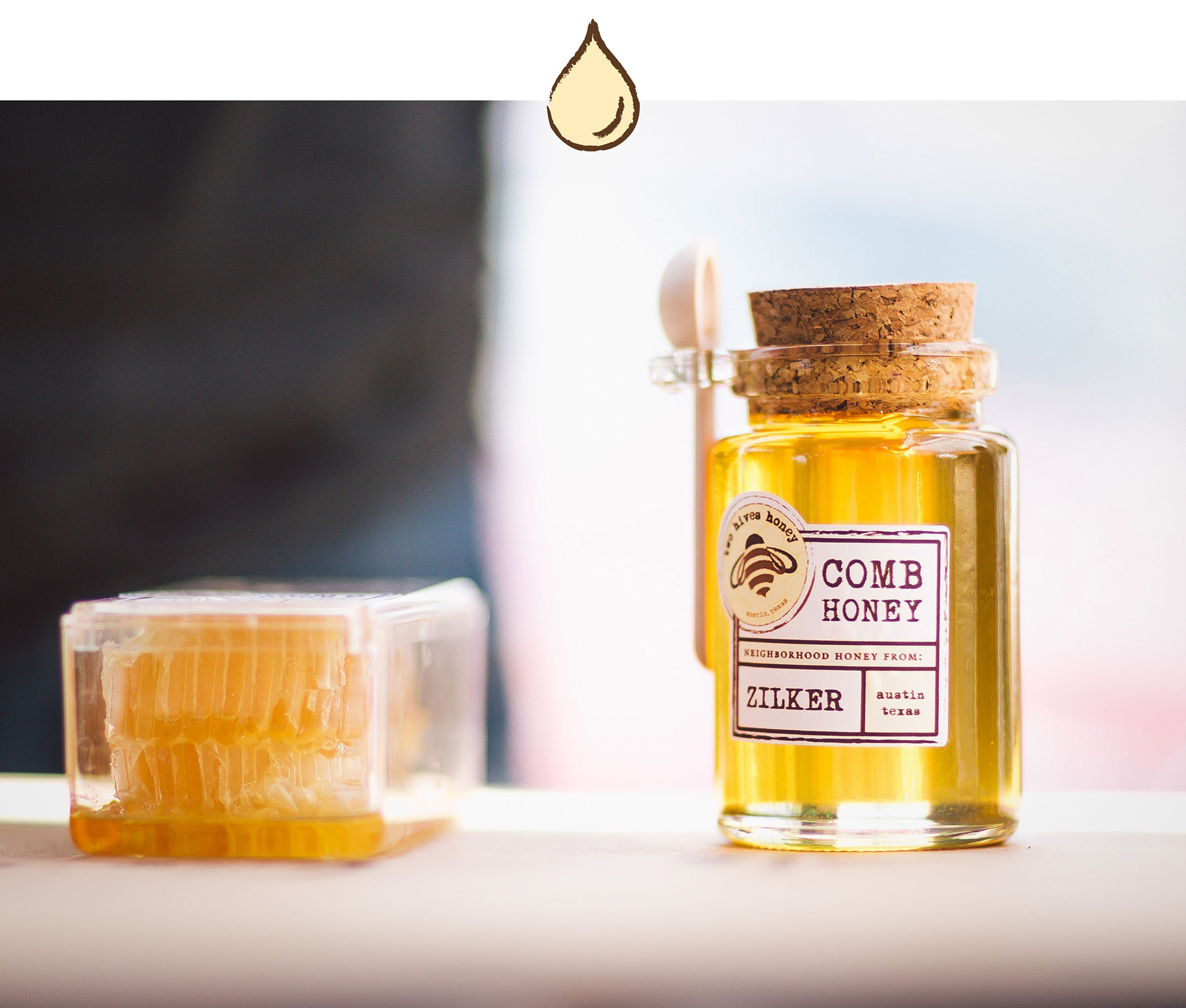 Custom Squarespace web design and various print collateral for Two Hives Honey,
A Grant-winning Austin Startup
The project began with a need for a custom Squarespace website, which first required some basic brand development for a consistent look. I developed 
branding elements to accompany the existing logo, including typography, color palette, icons, imagery style and patterns. These elements were then 
worked into the design of a responsive website. I arranged content into an easily navigable page structure, including an integrated blog, e-commerce, Rezgo booking software, social media feed, and MailChimp.
The casual, rustic, neighborhood style was kept consistent throughout various print materials, including honey jar labels, planting guide, postcards, and book design.